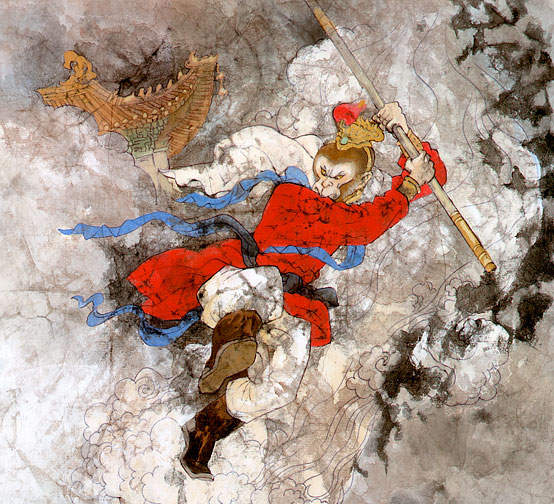 Monkey-brained Musings
News Flash: Barrier Islands are Risky Places to Build
The
Houston Chronicle
has an article on the risk to Galveston Island from erosion, subsidence, sea level rise, and storm surges. Surveys have shown that water levels have risen by more than two feet over the last century. And, signs are that the rate of rise is increasing and will be greater during this century. This is without taking into account projected increases in sea level rise over the coming century due to climate change. In addition, parts of the west end are eroding at rates of more than ten feet each year, based on surveys that have been done since the late 19th Century.
Peak Oil
The above graph shows three estimates for monthly global oil production since 2002. The plateau in production since mid 2004 suggests that we may be at the top of the curve, the plateau in production, that will mark the shift into a post Peak Oil economy. The production data for the next 6-12 months should confirm whether this production plateau is likely to persist.
Plus, it
appears
that higher gas prices are reducing driving.
From The Oil Drum
Bye, Bye Bike List
Well, I have joined the host of long-time members that has left the Austin Bikes list serve. The combination of stridency and arbitrary moderation was just too much.
Fun with Legos
Now this is just impressive:
And it's availabe as a
charity benefit
.
Umm, Pie
You taste like a warm pie. Your homemade goodness
brings comfort to those around you. Your light
crust is a bit flaky, but thats what makes you
so loveable.
How do you taste?
brought to you by
Quizilla
December 8th
Twenty-five years ago today, I was lying in bed listening to the radio. I think that it was KILT out of Houston, then still a rock station. The DJ came on and said that John Lennon had been shot and immediately switched to an all Beatles and Lennon format. I was instantly awake. A bit later, the DJ came back with a report from an emergency room attendant at the hospital saying that "there was blood everywhere." After another few songs, came the final news.
Lennon was always the most complex Beatle. Bright, outspoken, angry, funny, mean, loving. At
college
, most people said that he was their favorite. I always favored McCartney. As demonstrated by the excellent articles in
last week's
Statesman
, Lennon continues to have a powerful influence on our culture and our lives. A few years ago, I was Cleveland for an environmental conference that included a reception at the Rock & Roll Hall of Fame. As I wandered away from the food and drinks and through the exhibits, I found a special exhibit on Lennon on the top floor of the museum. Soon, most of my colleagues were there as well. Scientists, planners, administrators, lobbyists, and lawyers held by artifacts from Lennon's life. At the end of the exhibit there was a white column. Looking inside the through small, round windows you could see a plastic bag. Near the column were the broken glasses that Lennon had been wearing on December 8, 1980, and a card from Yoko Ono noting how she had rushed to the hospital with her husband, lover, and friend, and all that they had given back to her was this plastic bag. The bag sat in the pedestal with its property tag from the hospital, still unopened.
Baxter's Boondoggle
Todd Baxter has resigned from the Legislature so that he can make money lobbying instead of serving through the upcoming special session on school finance. The special election to replace Baxter is going to cost the taxpayers of Travis County ~$375,000.
Why are we paying for this? Baxter was elected to serve a two-year term in the Legislature. He has choosen to resign rather than serve out his full term. He can make that choice, but why should the taxpayers foot the bill, particularly when it allows him to go out and earn money lobbying?
Justice Attorneys Found Texas Redistricting Discriminatory
The
Washington Post
has reported that Justice Department attorneys found that Texas' mid-decade redistricting plan violated the Voting Rights Act but that the decision was overruled by senior officals in the Justice Department.
The memo, unanimously endorsed by six lawyers and two analysts in the department's voting section, said the redistricting plan illegally diluted black and Hispanic voting power in two congressional districts. It also said the plan eliminated several other districts in which minorities had a substantial, though not necessarily decisive, influence in elections.

"The State of Texas has not met its burden in showing that the proposed congressional redistricting plan does not have a discriminatory effect," the memo concluded.

The memo also found that Republican lawmakers and state officials who helped craft the proposal were aware it posed a high risk of being ruled discriminatory compared with other options.

. . .

The complexity of the arguments surrounding the Voting Rights Act is evident in the Justice Department memo, which focused particular attention on seats held in 2003 by a white Democrat, Martin Frost, and a Hispanic Republican, Henry Bonilla.

Voting data showed that Frost commanded great support from minority constituents, while Bonilla had relatively little support from Hispanics. The question to be considered by Justice Department lawyers was whether the new map was "retrogressive," because it diluted the power of minority voters to elect their candidate of choice. Under the adopted Texas plan, Frost's congressional district was dismantled, while the proportion of Hispanics in Bonilla's district dropped significantly. Those losses to black and Hispanic voters were not offset by other gains, the memo said.

"This result quite plainly indicates a reduction in minority voting strength," [Joseph] Rich [then head of the DOJ voting section] wrote in his concurring opinion. "The state's argument that it has increased minority voting strength . . . simply does not stand up under careful analysis."
The
Quorum Report
reports Frost as saying that the memo proves the Justice Department today is corrupt in ways that it was not under the first President Bush.
The impact to CD 10 finally gets its due. The December 12, 2003, DOJ
memo (pdf)
found that CD 10 was an "influence district" that would be obliterated under the proposed redistring plan:
We have also carefully considered the second and third prongs of the George [v. Ashcroft, 123 S. Ct. 2498 (2003)] decision. In part (b) below, we adress the factors making up the second prong of the Georgia totality of circumstances analysis. We first consider the proposed plan's impact on influence districts. Our review shows that there has been a net reduction of two influence districts in the proposed plan. We view Benchmark 9 and 10 as influence districts, which have been eliminated in the proposed plan, and no new influence districts are created. (p. 32) (emphasis added).

. . .

The state's submission does not acknowledge Benchmark 10 as a district - either a safe, conditional or influence district - which should play any role in the determination of minority voting strength. Dr. Gaddie indicates that the state does not view this district as falling within any of the categories set forth by the Supreme Court in Georgia as deserving of Section 5 protection.

According to Dr. Gaddie, Benchmark 10 is a Democratic district in which the overwhelming Anglo voting participation in both the Democratic primary and the general election dominates any substantial effect minority voting power might have on elections. The statistical analyses submitted by the state seems to bear this out, indicating that Anglo participation in the Democratic primary is around 70 percent since 1996 and that Anglo participation in the general elections since 1996 has been between 85 and 92 percent.

Our analysis of Benchmark 10 indicates that the state's submission presented an accurate picture of the voting patterns in the district. It is clear that the winners in the general election contests in the district are Democratic and that the majority of the support for these candidates is from white voters. Because minority voters in Benchmark 10 are predominately Democrats and vote Democratic in general elections, minority-preferred candidates are being elected in general elections.

To get a better picture of minority voting strength in Benchmark 10, we analyzed several Democratic primary elections between 1996 and 2002. Comparing primarily Hispanic voter registration numbers against all other voters, we found that while Hispanic voters provide overwhelming support to Hispanic candidates, they cannot control the primary. Hispanics in general did not vote for black candidates and a combined minority population in the district could not elect a candidate of choice against an Anglo candidate. In sum, Hispanic-preferred candidates won only when they were the preferred candidates of non-Hispanics, most of whom were white. Thus, although Benchmark 10 is a strong Democratic district, minority voters appeared to have little impact on who is selected to run as Democratic candidates.

On the other side of the statistical analysis is the extensive anecdotal information we have gathered which paints Benchmark 10 as a district where minority voters can form a coalition with each other and with Anglo voters to elect a candidate of choice. As indicated above, the clear and consistent message from persons we have talked to is that Benchmark 10 is a unique district where coalitions have been formed and minority voters play an important part in the voting calculus for the district. Incumbent Rep. Lloyd Doggett is universally viewed as a candidate of choice of the minority community and statistical analysis bears this out. As has been commented on time and again, Rep. Doggett is more than willing to take the interests of his minority constituents into account. His responsiveness to such interests is and has been very high. In addition to receiving high marks from minority groups on his votes in Congress, comments we have received have been uniform that Rep. Doggett pays close attention to the needs of the minority communities in his district and acts accordingly.

In Georgia, the Supreme Court stated that, in making a Section 5 retrogression determination, "a court must examine whether a new plan adds or subtracts 'influence districts' - where minority voters may not be able to elect a candidate of choice, but can play a substantial, if not decisive, role in the electoral process." Georgia, 123 S. Ct. at 2502. The Court goes on to say that "[i]n assessing the comparative weight of these influence districts, it is important to consider 'the likelihood that candidates elected without decisive minority support would be willing to take the minority's interests into account." Ibid. (internal citation omitted).

Benchmark 10 appears to be the very type of district envisioned by the Court as an "influence" district. As our analysis demonstrates, the minority population in the district is not capable in and of itself of electing a candidate of choice. The black and Hispanic populations there, although totaling 39.2 percent VAP and 33.3 percent CVAP in the benchmark district, do not control the primary election separately or combined. Nevertheless, these populations vote almost unanimously for the incumbent white Democrat. With the combined Benchmark 10 minority population as high as it is, this vote contributes substantially to Doggett's ability to be elected. Minority influence appears to be reflected in Doggett's responsiveness to minority concerns. Moreover, unlike in the other alleged influence districts analyzed elsewhere, the Democratic performance numbers for Benchmark 10 are and have been very high. This is one of the factors viewed as important by the Ashcroft court in determining the influence of minority groups in a district.

In sum, although the minority population in Benchmark 10 does not appear able to alone elect candidates of choice or to control the primary elections, their substantial population numbers, coupled with the ability to form coalitions with other groups in the district, render them an influence in the district. Under the Georgia rubric, we would label this district as an influence district, albeit a weak one. As indicated above, the proposed plan effectively dismantles Benchmark 10 from a minority population and Democratic performance point of view, thus removing any minority influence Benchmark 10 possessed. (p. 57-58) (emphasis added)
.
Off the Kuff
offers a detailed analysis of the memo.