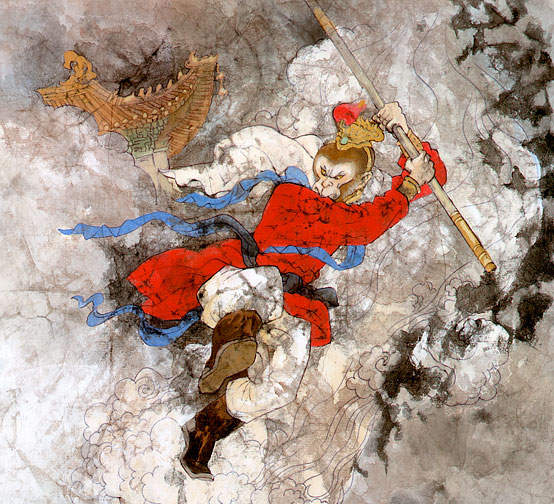 Monkey-brained Musings
The Corn Palace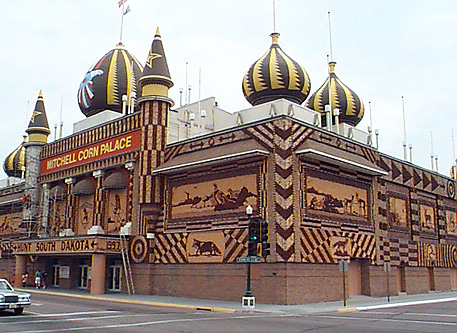 The New York Times
recently reported
on the failing corn crop in the northern Great Plains. They don't have enough corn for the 2007 Corn Palace. I visited the Corn Palace on a cross-country road trip in 1991. While there, I wondered what they would do if, as predicted even then, climate change made it impossible to grow corn in the Corn Belt. I guess that we're about to find out.
Five for CD 21
Then there were five. The addition of Independent Tommy Calvert to the
race for CD 21
means that there are now five candidates running for the seat: Lamar Smith, Rep. incumbent; John Courage, Dem; Jim Stohm, Lib; and Gene Kelly, perennial loser. Before the redistricting court decision, this seat was looking very competitive. But, the court moved solid Dems in Hays County and South Austin out of this district and into Doggett's district and added new counties to the western side of the district where Courage has to introduce himself and start from the ground up.
There is some optimism that the dynamics of this open race and the multiple candidates will force a runoff after the November election. The challenge will be to ensure that Smith's votes are held down below 50% and that Courage runs strong enough to be a very credible second. It will be a challenge.
As for Kelly,
will no one rid us of this meddlesome also ran?
Greenland Contributing 1/3 of Sea Level Rise
A
new study
indicates that the Greenland ice cap is shrinking at a higher rate than previously thought. It is estimated that the melt water from Greenland is contributing 0.6 mm per year to sea level rise, a full third of the average 1.8 mm annual sea level rise.
Retrospective
Today, I attended the funeral of
Zeke
, a friend and mentor. I went to elementry and junior high with his sons. He was my baseball coach and scout master. He was an attorney, a county chair, and one of the most generous people that I have known. As is usually the case at a funeral, it was also a moment of reflection on my own life. And, to reflect on the people that pass through our lives that we somehow lose track of. See, despite, all of the contact and influence that Zeke had on my life, I couldn't begin to say how long it had been since I last saw him. His sons and I went to different high schools. Then, I left Texas for eleven years, and when I moved back, I came to Austin rather than Southeast Texas. We each lose track of people all the time. Some folks we should stay in touch with.
Conincidentially, my wife got a phone call today from a friend and former employer in Portland. They are holding a celebration of their 20th year in business, and they wanted my wife, as their first employee, to attend. So, we're off to Portland to reconnect with folks up there.