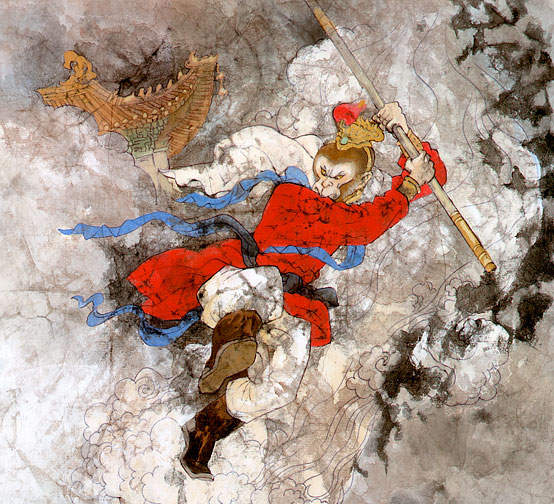 Monkey-brained Musings
Sweet Gift for a Friday
What better news for a Friday than that a
deadline
has been extended.
Allandale N.A. Endorses Hospital District
At its meeting Wednesday night, the Allandale Neighborhood Association endorsed the proposed
Travis County Hospital District
and the proposition that the City of Austin's contract with the firefighters be subject to collective bargaining. Both items will be on the May 15th ballot.
The hospital district is badly needed. Austin is the only major metropolitan area in Texas without a hospital district. Currently, Brackenridge Hospital must divert incoming patients 30 percent of the time. Austin has only half as many trauma beds as called for in national standards. On top of that, it is projected that the demand for emergency rooms will increase eight percent annually.
While the hospital district would be a new taxing entity, the district would allow for the consolidation of city and county health clinics. The clinics currently are open only from 8 a.m.-5 p.m. on Monday-Friday. These hours largely make the clinics inaccessible for the working poor, driving them to go to hospital emergency rooms for their health care needs. The cost savings obtained by consolidating the clinics within a hospital district should allow the clinics to have longer and weekend hours. Also, household tax exemptions would apply for the district.
Texas leads the nation in uninsured patients, and as a result, our hospitals are currently losing money treating indigent patients. This contributes to Austin having the highest insurance rates in the state.
Brackenrdge currently has no mental health beds. The lack of public mental health beds discourages the private hospitals from having mental health beds. If they had the beds, they would be burdened with all of the area's mental health patients.
Here is a great visual argument in favor of the proposed district:
'nuff said.
How do you ask a man to be the last man to die for a mistake?
John Kerry famously asked this question in his testimony before the Senate Foreign Relations Committee in 1971. If he is going to be President, Kerry will have to answer this question. It was a mistake to go into Iraq. Now that we are there, though, it would a mistake to pull out without ensuring that the country does not become a safe haven for terrorists, as Afghanistan was in the 90s. The means to stabilize Iraq may require more American troops and will almost certainly require a larger international peacekeeping force. Leadership is needed to make this happen. The unilateral action practiced by the Bush Administration has lead us into this mess. It will take cooperative action to get us out.
Update
My posts here have been a bit sparse lately. In part because I have been working aggressively on some projects, and in part because I have notes for several lengthy posts that I haven't had the time to compile into finished posts. I have posted a new
review
, my 50th(!). Given the recent flamewar and exodus from the site, though, I am not sure how many more I will submit. My submissions have been declining for awhile, and with my commitment and interest in receiving pay for my writing, I had already considered ending my reviews. More in the weeks to come.
Militants in Europe Openly Calling for Jihad and Rule of Islam
This headline and article from
Monday's Times
points out that, regardless of whether we are winning in Iraq, we are losing the war against terrorism.
Shoal Creek Trail Work Day
Fifteen brave souls turned out in the rain Saturday morning for
AMTG
's trail project for
It's My Park!
. The rain actually let up after a short bit, and we got a great deal of work done removing invasive plants and repairing the trail surface between 24th Street and the dog park.
Book Meme
I picked this up from
Gareth
:
1. Grab the nearest book.
2. Open the book to page 23.
3. Find the fifth sentence.
4. Post the text of the sentence in your journal along with these instructions.
"Perhaps the most famous single contribution of actor to the Kabuki version of the play transformed Sadakuro from an unimportant to a major role." --
Chushingura: the Treasury of Loyal Retainers
, translated by Donald Keene.
Which, says a bit about one of my current projects.
Write-in for CD 10
Several efforts are underway to get one or more Democratic candidates on the November ballot for Congressional District 10. University of Texas math professor Lorenzo Sadun is currently in the lead (
writeinsadun.org
). Sadun gave a great speech at the Travis County Democratic Convention and is circulating a petition to collect the 500 signatures needed by September in order to qualify as a write-in candidate.
Another effort is being led by a new group,
10 for 10
. Their objective is to recruit at least ten write-in candidates from across the district so that all of the voters, Democrats and moderate Republicans, have choice in November. They are looking to make a point about redistricting and have a
"I'm as mad as hell, and I'm not taking it any more"
strategy to demonstrate to the Republicans that CD 10 will not be taken without a fight. Today's
Statesman
,* quotes Sadun as noting that "a Democrat cannot win this [race]" but "a Republican can lose this, and Streusand and McCaul are off to a good start."
* I would have added a link to the
Statesman's
article here; however, the
Statesman
uses an expiring link for stories in its current edition.
You Call This a Choice
KGSR has begun running a promo for the Kevin & Kevin In the Morning show that parodies the Streusand-McCaul race. The starts off sounding like a campaign ad with Kevin Streusand and Kevin McCaul attempting to be more conservative than the other. They then show off endorsements from politicians such as Carol Keaton Abercrombie Fitch Yadda Yadda Strayhorn. The promo ends with the line "you call this a choice." Let's hope we do wind up with a real choice.
Perry's Bait & Switch
Have you noticed how Perry has turned the discussion of school finance reform turn into a discussion of property tax caps? I am sure that Grover Norquist and Jim Lenninger are enjoying this dividend from their trip to the Bahamas with the Governor. The bottom-line issue here is that we have got to come up with an equitable and efficient means for funding our schools. Perry's earlier proposal
to limit municipal property taxes
died upon arrival. Perry reportedly will have an announcement on Thursday, and a special session remains a prospect, even though the calendar has turned into April. It still is not apparent that there is consensus in the Legislature for any school finance reform plan.
Local Coverage of Iraq
The coverage of recent events by local broadcasters has been terrible. Last night, KVUE's report focused almost exclusively on American casualties, with little effort given to provide a context. This morning, KLBJ moved from discussing fighting in Falluja without a transition to the revolt being led by Shiite cleric Moktada al-Sadr. A listener could easily be left with the impression that al-Sadr was behind the fighting in Falluja. Poor reporting such as this does not help us to understand what is going on in Iraq and may actually further misunderstandings.
Karen Hughes
On Wednesday, Austin resident and former counselor to President Bush, Karen Hughes, was on
NPR's Fresh Air with Terry Gross
to promote her new book. Ms. Hughes referenced several classical virtues from the Bible - humility, love thy neighbor, turn the other cheek - and said that people should be comforted that President Bush practices these beliefs and prays every day for guidance. What discomforts me is how the President appears to practice none of these virtues, and how his supporters seem to overlook how he goes pridefully forward in our name, alienating our neighbors and scathingly lashing out at any and all critics and affronts, real and imagined.