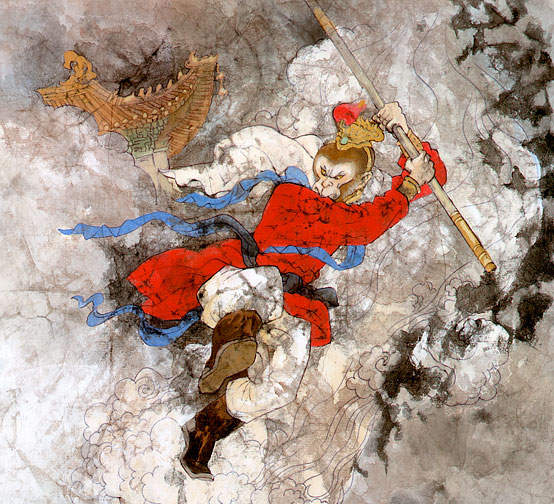 Monkey-brained Musings
Meme for the day
An authorial meme carried forward from
Elissa
:
Rules: Start with the list of ten authors provided. Remove any that are not on my shelves and add authors from my shelves until there are ten again. Pass it on.
Her list:
Neal Stephenson
Iain M. Banks
J.R.R. Tolkien
Robert A. Heinlein
H.P. Lovecraft
Tad Williams
Neil Gaiman
William Gibson
Mary Stewart
Stephen King
My list:
Neal Stephenson
J.R.R. Tolkien
H.P. Lovecraft
Neil Gaiman
William Gibson
Stephen King
Gene Wolfe
Bruce Sterling
John Crowley
Phillip K. Dick
Tribute for the day
Slate
has a wonderful and moving collection of
reminiscences of George Plimpton
.
Underemployment
Barbara Card Atkinson has posted
a brutal tale of underemployment on Salon
. It is an all too familiar story in today's economy. Earlier this year, it seemed as if a friend a week was becoming un- or underemployed and that it might be my turn the next week. Now there are signs of an upturn, and most of my friends have found jobs, with none having to move out of town or out of their houses.
Still . . . .
Iraqi Oil
Michael Kinsley has a good
op ed piece in Slate
on why it is a bad idea for the U.S. to encourage Iraq to rejoin OPEC. I am all for furthering the independence of Iraq's new governing council, but why would we want Iraq to strengthen the position of that price-fixing coalition? Even if this wasn't a war for oil, why would we want to reinforce the financial strength of those states within OPEC that are known funders of al Qaida and other terrorist groups?
ACL Wrap-up
Who would have thought that we would have worried about being cold at the ACL Festival? It was a wonderful weekend, despite the gray, damp, cool weather. One of the best things about the ACL Fest was running into people I knew, catching up with some that I hadn't seen for awhile. I ran into a friend from work immediately after entering on Friday and didn't see him again until Monday morning at work.
The highlight of Saturday was the heartfelt Johnny Cash tribute that made excellent use of both the talent at the festival and the giant screen TVs, showing both Cash's
Hurt
video and his ACL appearance. Tift Merrit was great on her own and at the Cash tribute. The Drive-by Truckers were better at the tribute. Bruce Robinson sang
What Would Willie Do
, dedicating it to all of the slackers and would-be slackers attending the Fest. That song had been the only thing missing from his set at the Cactus a few weeks earlier. Patty Griffin and Nickel Creek both turned in great shows. Nickel Creek was wonderfully surprised and thrilled to receive the awards for their new gold album. I was surprised to see that the rewards are still gold LPs.
Sunday was Bob Schneider's curious set, Lucinda Williams' welcome return, the Polyphonic Spree's musical aerobics, and Ween's energetic set. REM put in a good show to close the festival, keeping a large crowd there until nearly 10:30. I had last seen REM at the City Coliseum during their 1985
Fables of the Reconstruction
tour. I think that Michael Stipes' ego has grown since then in proportion with the size of the crowd.
Rogues Gallery
Bush regime trading cards
are now all the rage.
How About a Parade of Affordability?
This year is the 50th anniversary of the
Austin Parade of Homes
. Friday's Statesman included a nice
article
on the first Parade of Homes in 1953. The comparisons between the two events were noteworthy. In 1953, the homes featured in the Parade cost between $17,000 and $19,500, when the average home sold for about $10,000. Putting homes in the 1953 Parade at ~82.5% above the cost of an average home. The homes in the 1953 Parade ranged from 1,300 to 1,500 square feet. In the 2003 Parade, the homes range from 6,200 to 8,300 square feet cost more than $1.5 million each. The average value of a home in Austin today is $175,100, putting the homes in this year's Parade at more than 850% of the cost of an average home.
The differences between the 1953 and 2003 homes are striking. The 1953 homes were intended to be within the range of a large proportion of the post-war home buying market. While there are many $1.5 million homes in the Austin area it is hard to imagine that they represent a significant portion of today's market. We also need to ask what are people doing today that we need 4,900 to 6,800 additional square feet in our homes.
ACL Fest Day 1
What a great day. Perfect weather, tons of great music, and a stunningly beautiful sunset. I saw great sets from Los Lonely Boys, Robert Earl Keen, and Steve Earle. I can't tell you how many times I walked across the 15 acre site. I may be taking advantaging of the on-site chair massages today, if I can find time between the bands. About the only complaint that I heard was how the sound from one stage frequently intrudes on another audience. This was particularly noted at the Singer-Songwritter stage where Robert Earl played, and where it was reportedly even worse for Alexi Murdoch. Rules for today: chair, sunscreen, sweater, and drink more water.
Synchronisticy
I was recently working on a
Blue Planet
adventure for
GenCon SoCal
but wasn't sure what I to do. I knew that I wanted it to be more straightforward and action-oriented. At any rate, I had to go by Waterloo Records to pick-up a gift for a friend. While there, I picked-up a Toots & the Maytals CD for myself. On it is the track "Funky Kingston." This triggered thoughts of a
Harder They Come
style, blaxploitation-themed adventure set in Kingston and focusing on a native from the Zion Islands that has come to the big city to make his way, only to run afoul of Mister Big. I started to reject the idea, not wanting to set another adventure in Kingston where my adventure for GenCon 2001 had been set. But then, I have learned that it is important to follow these intuitive leads where ever they may go. So, Funky Kingston it is. Now, I just have to get it ready for an October 11th test run. Beside, with one more, I'll have a Kingston Trio.
September 11, 2003
As I sit here at my neighborhood coffeehouse this morning, my thoughts go back to that morning when the first reports came over the radio as I was getting dressed. News of the second plane striking came as I was driving here. When I got here, the coffeeshop was an oasis of calm and normalcy in what was already clear was going to be a day unlike any other day. As I ordered my coffee, I struggled over whether to tell them or not. Nothing was clear at that point. In the end, I said nothing and simply cherished watching Julie make the coffee like it was just any other day.
I was in New York City in late June and went downtown on a rainy Friday morning, exiting the subway at the Chambers Street station. I started walking down West Broadway with the intent of making my way to 120 Broadway where I had worked during a summer internship with the New York Attorney General's Office when I was in law school. I got to Barclay Street and was starting to cross the street when I looked past the construction site in the next block and saw the open space above the Trade Center site, suddenly realizing that it wasn't just any construction site before me. I immediately turned east toward City Hall and Broadway.
I had meant to approach the Trade Center site from the angle I remembered best, from the route that I had taken too and from work that summer. But, you cannot escape the site. It is twelve blocks of open space a block west of Broadway, and it calls to you as you cross each street. A friend described the site on his visit last summer as a raw, gapping socket, as if a tooth had been lost. The site may be beginning to heal, but the emptiness remains.
I approached the site from the plaza on Liberty Street where I had spent many of my lunches during my summer internship. I remember the plaza as a respite of green and open space amidst the towering buildings. Now, it is barren and forlorn, empty except for a few stunted trees. It seemed shunned.
Stepping onto the Trade Center site at Church Street, the rhythm and pace changes. One of the things that distinguishes New York is the quick-paced rhythm of its streets that gets you moving and walking ten blocks or more without thinking. When you step onto the Church Street sidewalk, where memorials have been placed, the pace slows. Like a cathedral, the site calls for reverence, and you cannot walk quickly along the blocks surrounding the site.
The site itself is difficult to see, both due to its scale and to the fencing and construction equipment along its edges. The walls of the bathtub could be seen, as could the casement for the subway crossing the site. Walking along Vesey Street, you actually cross the site, traveling between where the Towers stood and the block where WTC 7 stood where rebuilding is already underway. All around the site and throughout Downtown, there are signs of the loss, from the pedestrian bridge over the Westside Highway that ends in empty air, to the vendors hawking memorlbia, to the empty sidewalks elsewhere.
The night before, I had dinner with a friend who works Downtown for the EPA. She said that one of the things that distinguished Downtown after September 11th had been the absence of street vendors within the security zone below Canal Street. There had been no one to buy coffee from on your way to work, no one to buy a falafel or hot dog from at lunch. When I had worked Downtown, I had been amazed that it was cheaper to by lunch Downtown than in White Plains where I was in law school. Downtown had also been marked by the vendors hawking baseball cards and other trinkets along Broadway. Now, the vendors are all gone and the sidewalks are empty.
From the Trade Center site, I made my way along the Westside Highway to Battery Park. There, the Sphere from the Trade Center site has been placed as an interim memorial. It is hard to imagine how they will be able to come up with a more fitting memorial. The Sphere is a large, bronze Modern sculpture that originally sat between the Towers. The sphere had been a memorial to world peace. Now it stands amid the green of Battery Park, dented, scratched, and torn, indelibly marked by the violence. It is just inside the park from another symbol of peace, a flagpole dedicated by the Dutch as a memorial to the founding of the City.
From Battery Park, I walked past the bull statue at Bowling Green and on around to Fraunces Tavern. Appropriately ending my morning at that 18th Century museum dedicated to the founding of our Republic and linking together the past with our hope for the future.